We're totally not trying to toot our own horn... ok, fine, maybe we are... See why our guests love us!
"A HUGE thank you for hosting this event, it was a major success! Some feedback: "it was the best office dinner we've had" and " it was like a dinner out of Sunset magazine".
I have had several people on my team express how much they enjoyed their night and we all loved the passion that farmer Luke has for the land he farms. What a beautiful view from the top of the hill too!
I look forward to co-hosting future events with you all!"
"I had the difficult and stressful job to plan an outing for our leadership team that would be different than a normal outing activity or just dinner as a group. Lucky me, I came across a flyer for Epicurean Tours which was the perfect fit. Stephanie was absolutely amazing to work with for our private tour and our group had SO MUCH fun! Our group of 30 is still talking about how much fun they had and what a great experience it was. We visited a local organic farm, then we went to Cafe Virtuoso and learned about coffee roasting and tasting. The finale was an incredible tasting and tour experience at Old Harbor Distillery. Amazing local businesses that we were so happy to learn about and will continue to support."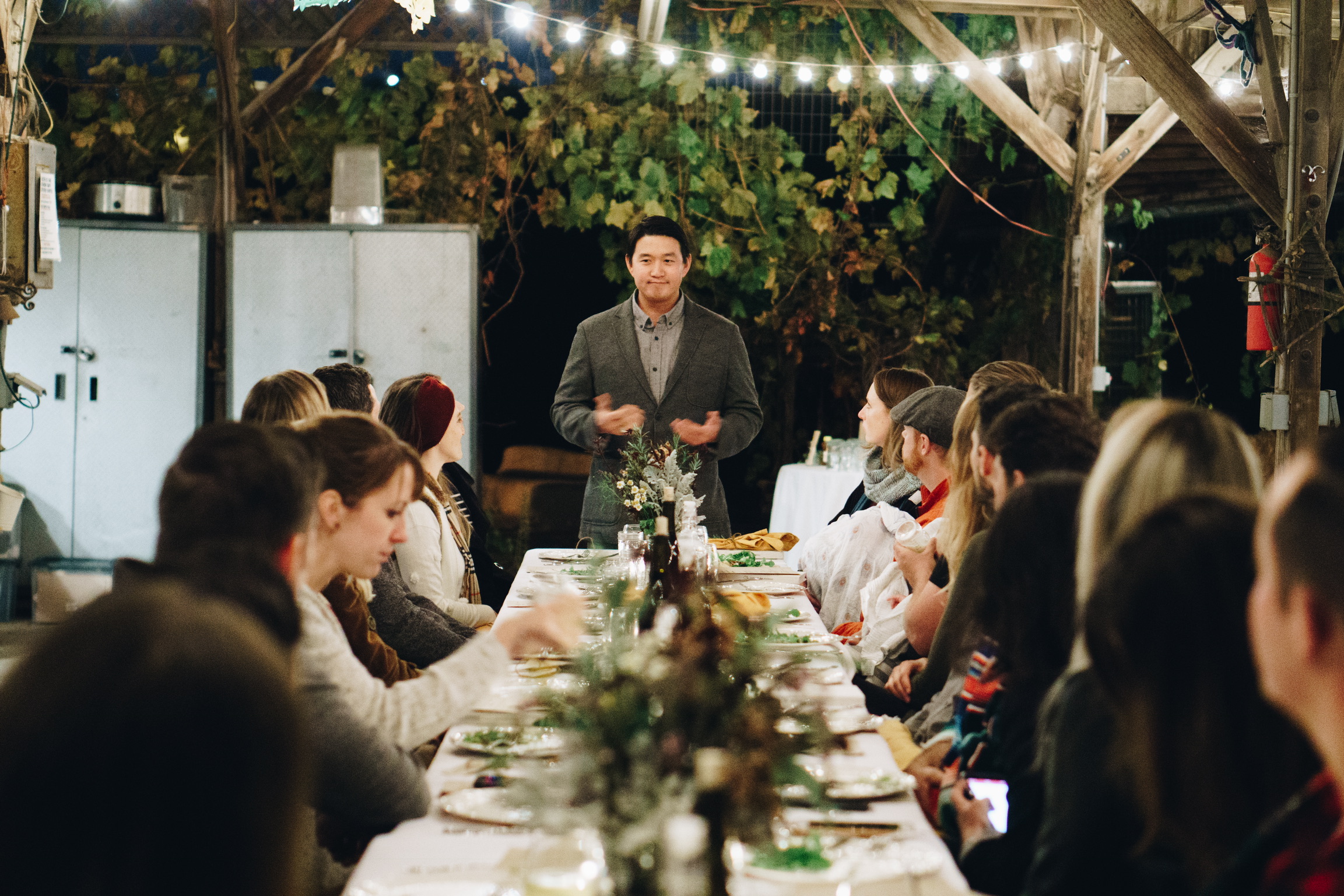 "It's really hard to put into words how appreciative we all are for last night's event. I am certain it will the first of many... It couldn't have been better and we have you to thank for it. This email is so small in comparison to our thankfulness but I felt compelled to send you a note first thing today!"
If I could give 10 stars, I would! My sweet family surprised me for my birthday so I cannot talk about the set up but I can say that we had an amazing day. We were met promptly at our hotel and hit it off immediately with Stephanie. She is warm, knowledgeable, confident, and thorough. Our tour was comprised of a coffee demonstration (who knew there was so much to learn?), an organic farm visit, an amazing alfresco lunch and a visit to a distillery, in that order. Everything was superb. What stands out for me was the attention to detail, the pride in a business well run, and the desire to be the best culinary tour company in town. If you like hanging out with quality people, book this tour.
"We did a tour with Epicurean San Diego and had an incredible day. My husband was skeptical but came away having had the best time. Stephanie was so well prepared and every location we went to rolled out the red carpet for us. I would highly recommend to anyone wanting to learn more about some great San Diego venues, food and drink businesses. And it's great whether you're local or just visiting!"
"Made my first visit to San Diego over the weekend and am grateful to have found the Epicurean tour for the day. It was great to meet other food lovers from around the country, learn about the art of coffee brewing, check out a local farm and taste some amazing new foods (Sansho buttons!!!), sip wine at Seaport Village, check out a local dry-cured sausage maker, and finish by relaxing with a local beer. I can't think of a better way to have spent a whole day of my trip! Stephanie is extremely knowledgeable about food, beverages, and the San Diego area. It was a great way to see the city and sample the local fare! I highly recommend it to those experiencing San Diego for the first time or for locals who want to be tourists in their own city!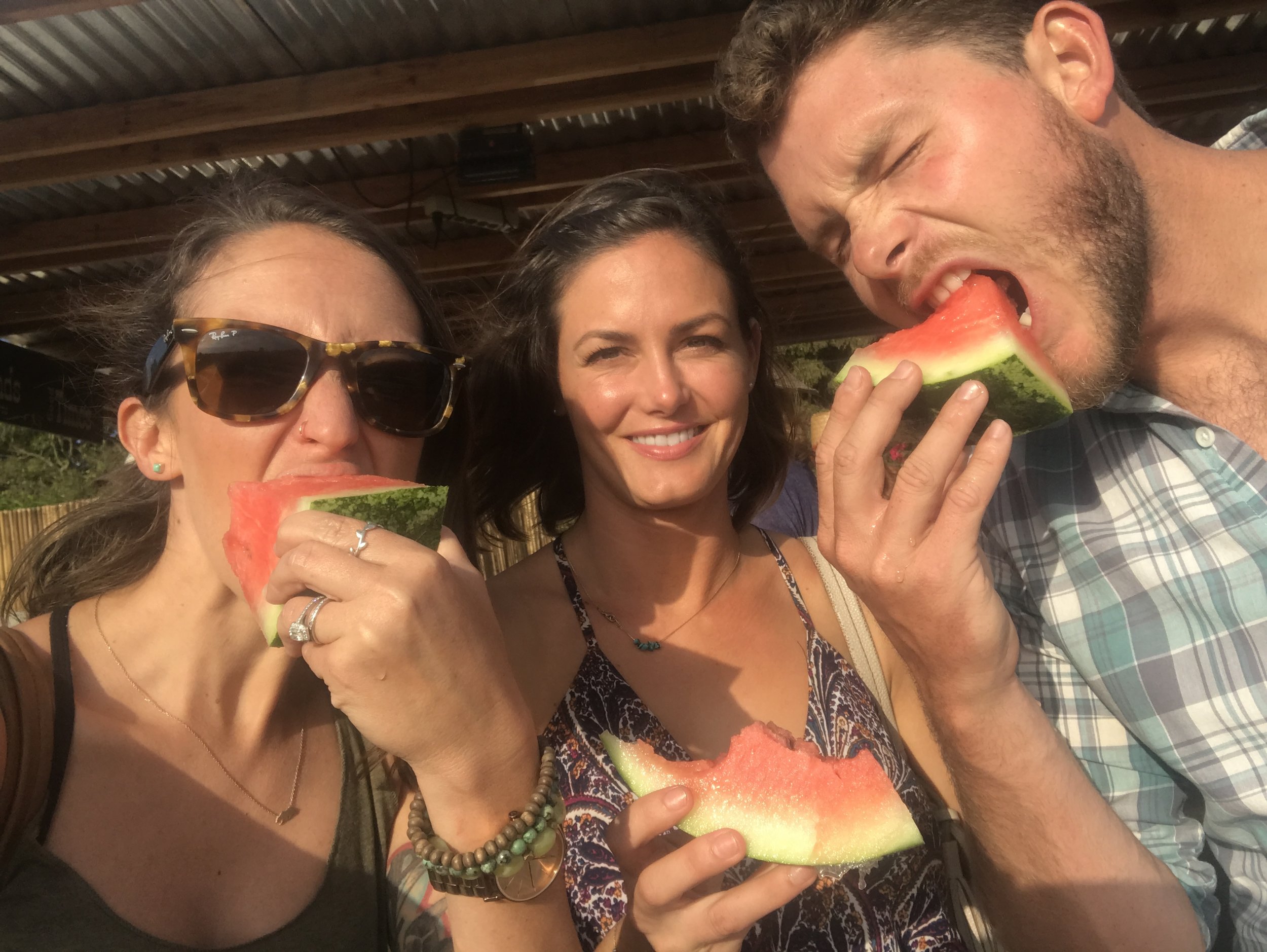 "My fiancée and I recently joined one of their Farm to Fork tours and had the most incredible experience! Stephanie was our guide, host and friend for the day and she created the most amazing itinerary. We started with an intimate tour of a beautiful farm in Oceanside where we picked fruits and veggies right off the vine and were able to enjoy them along the way. Stephanie even filled a bag with produce to bring to dinner where we enjoyed a 10-course chef's tasting sushi dinner that included the pickings from the farm...brilliant! I can't imagine a better way to spend the day with friends and this would also be an awesome gift idea or team building retreat! We are already planning our next tour with Epicurean and can't wait to be back! Stephanie is a certified pro when it comes to hospitality and local knowledge which enhanced the entire experience ten fold!
"We had a group of just under 40 work with Epicurean for a learning experience at a conference we were hosting in San Diego. Stephanie from Epicurean San Diego was an absolute dream to work with, and helped us craft a memorable and beautiful experience for our group. The food was amazing, the venue was perfect, and our attendees had an amazing time. I highly recommend partnering with them on a custom food event!"
"We did a private tour and It was a smash hit. Everyone loved it and Stephanie succeeded in pleasing and surprising the know it all birthday girl. All the amazing photos you took and the personalized itinerary what a great bonus those are! This will not be our last tour with you for sure. Highly recommend for a party, with friends or to just discover new amazing local businesses in San Diego!"
Somer | Orange County, CA
"I highly recommend Epicurean San Diego! Stephanie took us on a company outing, on the North County tour. She showed up smiling and ready to show us a great time! We had 13 people so we took the Epicurean SD passenger van which was nice and clean and comfy, stocked with waters and good music. Stephanie is very passionate about all of her local artisan relationships and she is genuinely excited to introduce people to them. She was professional, fun, and engaged the entire time, always offering to do extra little things or give us additional information to make the experience even better. She is wonderful! We hope to do another tour with her again soon!"
"The tour was a lot of fun. You have a great way of making people feel like you were waiting all day just for them to arrive, and foster a fun, welcoming atmosphere that way. We also appreciated your info, yet you didn't overwhelm with too much information. I know Mark was impressed with your beer acumen. The "backstage pass" feel of visiting the farm, and Societe was great. My friend back home is a So-cal native, and he had told me to hit up Societe, which was funny since we'd already been shepherded there by you. He's a beer aficionado, and it was great that he too picked Societe as a favorite, when you have 115 to choose from!"
How was your experience with us?
We'd love to hear from you!